The main goal of the PiNA Terminal and mobility projects is to enable participants to gain knowledge, skills and experience which bring added value to their education or work at home.
DURATION: From 2012
THE PROJECT IS SUPPORTED BY: Erasmus+, KA 1
KEYWORDS: YOUNG PEOPLE, TERMINAL, MOBILITY, EMPLOYABILITY, KEY COMPETENCES
CONTACT: Ema Weixler / terminal@pina.si
PROJECT DESCRIPTION:
INTERNATIONAL COOPERATION IN THE SCOPE OF PROJECTS OF LEARNING MOBILITY
PiNA Terminal enables international learning mobility with the goal of encouraging individuals towards greater mobility, independence and the development of their own potential and competences, which are important for the progress of all included participants and promoters, on the personal, social-educational and vocational level. PiNA Terminal encourages life-long learning and the development of key competences, thus offering youths the possibility to strengthen their employability through non-formal learning.
If you have a question or would like to be informed about the international activities offered by PiNA, write to terminal@pina.si.
Programmes and actions you can participate in:
Date of the youth exchange
It is a joint project of two or more organisations from different countries, which addresses individual topics in the wider European context. The topic is connected with the regular content of operation of the specific youth groups participating in the exchange. The exchange presents an opportunity for acquainting oneself with the previous work of these groups, and broadens their horizon. Regardless of the content of individual exchanges, it is expected that they offer mutual learning for participants and the environments from which they come, considering their differences and similarities. Participants input their findings and results of joint work locally, where they live and work. Learning processes in youth exchanges are promoted by non-formal education methods.
EXAMPLE
Trainings and networking of youth workers and leaders
The action supports the professional development of youth workers through activities like international seminars, trainings, networking events, study visits or workplace visits in foreign organisations in the field of youths.
EXAMPLE
European Solidarity Corps (ESE)
Every voluntary project includes at least three agents (the sending and hosting organisations, and a volunteer) and has at least two purposes: providing the volunteer with learning experiences through which develop or build their competences and knowledge, and reaping the benefits of the work they perform to help the development of the host environment. Contents and activities the volunteer
participates in are various and depend on the hosting organisation's activities. Among the more desirable areas are certainly culture, sports, civil protection, environmental protection, educational activities with children or the elderly, etc. Voluntary projects can involve programme and partner countries, and are intended for youths between 17 and 30 years old. Voluntary work is performed full-time up to 12 months in another EU country or outside the EU. After finishing the voluntary projects, volunteers receive a certificate of completed voluntary work abroad (Youthpass).
Read: How to become a volunteer at ESE
EXAMPLE
LOGOS: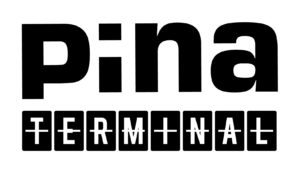 PICTURES: