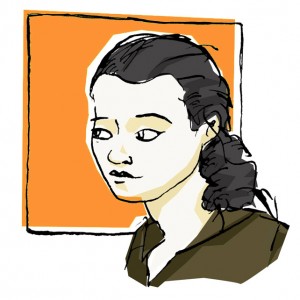 EMA WEIXLER

Expert associate


ema.weixler@pina.si
ENCOURAGING PROBLEM SOLVING APPROACH, CREATIVITY, COLLABORATION AND INNOVATION TO CREATE BETTER OPPORTUNITIES FOR SOCIAL CHANGE.
Ema is a trainer, youth worker, youth information officer and international project coordinator at PiNA. She has experience in designing, planning, implementing and facilitating local educational and cultural activities in Slovenia, and developing educational materials using non-formal learning techniques, Theatre of the Oppressed, Loesje creative writing, Design Thinking and Service Design. She has a background in sustainable development, global education, social innovation and youth unemployment. Leading an international capacity-building project through Erasmus+ (2014-2016), Ema worked with African and European NGOs on tackling the stereotypes of gender mainstreaming.
Ema has co-authored and edited two guidebooks on digital storytelling for youth workers (2017) and on improving mobility within Erasmus+ (2016). She is also an active performer and dancer at the Erato Contemporary Dance Association, Contact Improvisation Koper and Swing Freaks Dance Association. She holds a degree in Cultural Studies and Anthropology.
SUPERPOWER:
TIRELESS IN ACCURACY