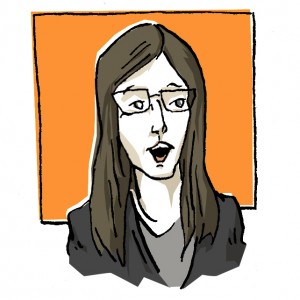 KAJA CUNK

Expert associate


kaja.cunk@pina.si
EMPOWERMENT OF INDIVIDUALS FOR ACTIVE SOCIAL (CO-)OPERATION, AND ENCOURAGING THE AUTHORITIES TO OPEN UP AND ENSURE MORE EFFECTIVE PARTICIPATION OPPORTUNITIES.

She is an expert associate who works as a researcher in the field of youths and participation, a project coordinator and performer of educational programmes and contents, as well as project leader for national and international projects about active participation and citizenship.
READING RECCOMENDATION:
Marcus Tullius Cicero – On Duties
Once the vice-president of the Student Section of Public Relations Society of Slovenia, coordinator of the operative programme of the Slovenian Association of Student Clubs and member of the pool of trainers of the National Youth Council of Slovenia. Recipient of the "Best thesis in the field of youth" award in Slovenia, leader of the Glas mladih (Youth Voice) project, recipient of a national award for the youth sector and of the Karel Veliki award, she was one of the representatives for youth on the World Forum for Democracy Conseil de l'Europe in 2013.
SUPERPOWER:
SEES INTO THE FUTURE AND CHANGES THE PRESENT.