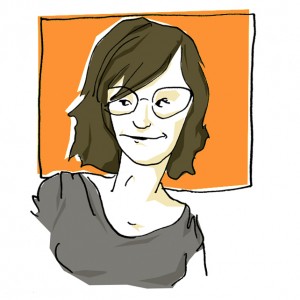 MIRNA BUIĆ

Expert associate


mirna.buic@pina.si
PROMOTING THE UNDERSTANDING OF DIVERSITY, INTERCULTURAL DIALOGUE AND RESPECT, AS WELL AS THE PROTECTION OF HUMAN RIGHTS.
The head of the Minorities and Human Rights programme, in the scope of which she coordinates projects intended for empowering individuals of national groups, advocating their rights and promoting multiculturalism, intercultural dialogue and human rights' respect and protection.
Mirna has a degree of Ethnology and Cultural Anthropology, and she is PhD student at the Faculty of Arts at the University of Ljubljana. She is active in the field of linguistic anthropology and the research of the ideology of language and speech practice in Izola. As a student, she participated in projects and surveys in UP ZRS Koper (Research and experimental development on social sciences and humanities) which addressed the problems of minorities and multiculturalism in Slovenian Istria. During her undergraduate studies, she was an active member of the Society of Izola Students and Secondary School Students, and the president of the supervisory board of the society. In 2011, she became a member of the working group for the creation of the Long-term Programme of Culture in the Municipality of Izola (until 2021), and since 2012 has been Secretary and member of the ethnological and anthropological society Kula. She has four years of experience in accounting and administration.
SUPERPOWER: CONNECTS THE DISTANT