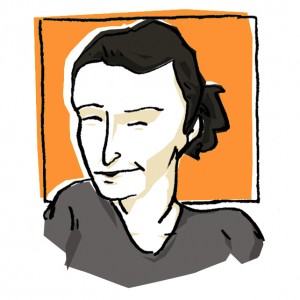 MAJA ŠVARA

Head of administration


maja.svara@pina.si
ACCURACY AND ECO-TIDINESS REGARDING PAPERS, LINGUISTIC SOMERSAULT AND FRACTAL ORIGAMI ACROSS EXCEL TABLES, CARE FOR THE WELLBEING OF CO-WORKERS AND THEIR PETS.
Leader of administration and business secretary at PiNA.
READING RECCOMENDATION:
http://www.bookdepository.com/Excel-2013-Bible-John-Walkenbach/9781118490365
http://www.splitpdf.com/
http://besana.amebis.si/pregibanje/
She gained experience in an accounting service and during long years of working in various non-governmental organisations in the field of culture. Occasionally, she works as a cinema operator in Art kino Odeon and on the LIFFe festival.
SUPERPOWER:
ORDERLY MUSKETEER