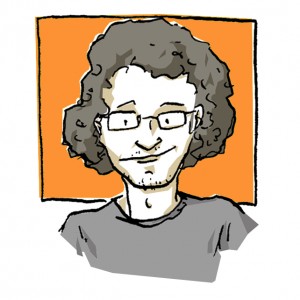 GREGOR SOTLAR

Coordinator of the multimedia centre


gregor.sotlar@pina.si
MULTIMEDIA, UNLIMITED MEANS OF EXPRESSION FOR REACHING BROADER PUBLIC.
Coordinator of the multimedia centre at PiNA, multimedia and group work trainer, he is a practitioner of the Theatre of the Oppressed and the creative writing method Loesje.
VIEWING RECOMMENDATION:
He worked at Trixin d. o. o. and was a designer for Gemar d. o. o., a photographer at the International Conference of Biological Science and Society for the National Education Institute of the Republic of Slovenia for five years, and the designer of the webpage Fedrasport.
SUPERPOWER:
INTERGALACTIC HITCHHIKER. DON'T PANIC.